Sorrento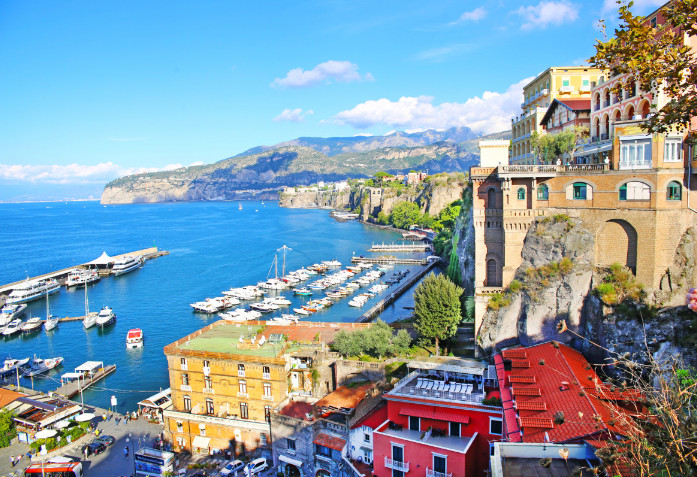 Sorrento is a beautiful coastal town located in southwestern Italy, overlooking the Bay of Naples.
Known for its stunning cliffs, turquoise waters, and colorful architecture, Sorrento is a popular tourist destination that offers plenty of opportunities for sightseeing, shopping, and indulging in local cuisine.
Cagliari, Sardinia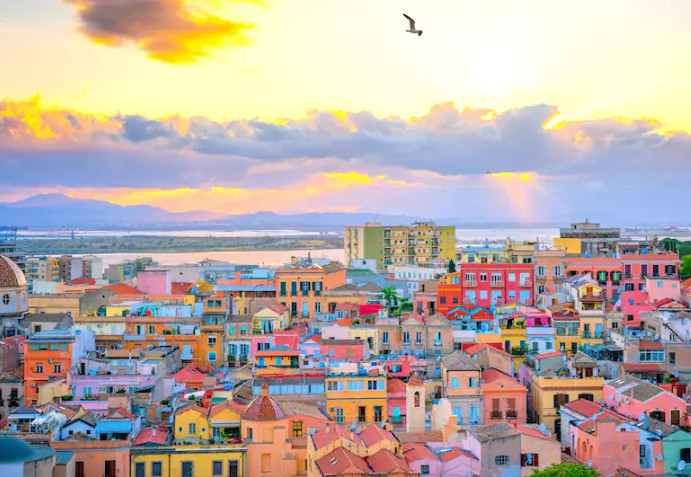 Cagliari, the capital city of Sardinia, is a stunning destination that combines historical charm with natural beauty.
From the ancient Roman amphitheater to the picturesque Poetto Beach, Cagliari offers a perfect mix of culture, history, and relaxation. Don't forget to try the local cuisine, especially the seafood!
Venice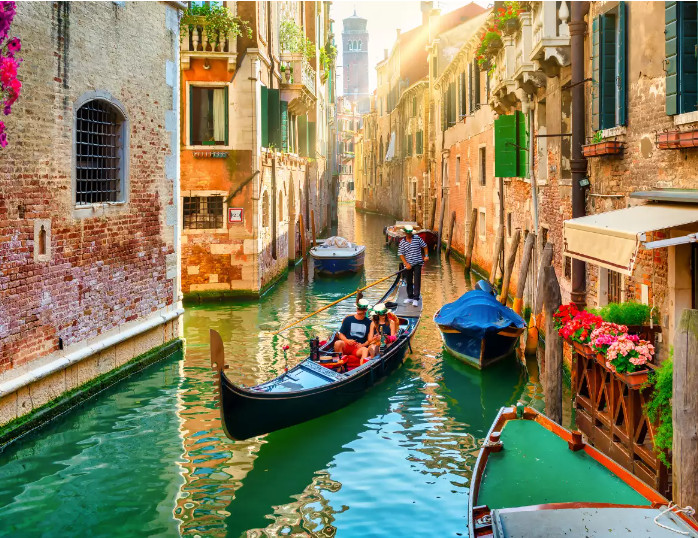 Venice is a unique and picturesque city located in northeastern Italy.
Known for its canals, gondolas, and stunning architecture, Venice is a popular destination for tourists from all over the world. Visitors can explore St. Mark's Basilica, the Doge's Palace, and the Rialto Bridge, or simply wander the narrow streets and enjoy the city's charming ambiance.
Portofino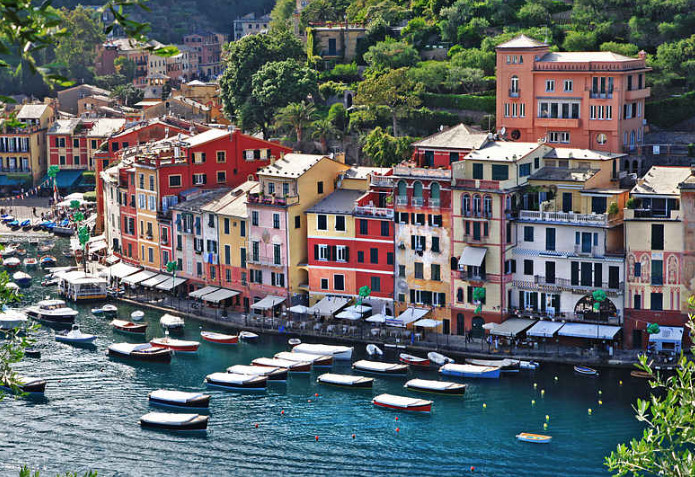 Portofino is a picturesque fishing village nestled along the Italian Riviera coastline.
Known for its colorful buildings and luxury yachts, it's a popular destination for those seeking a taste of Italian glamour. With stunning views and delicious seafood, Portofino is a must-visit spot on any Italian itinerary.
Manarola, Cinque Terre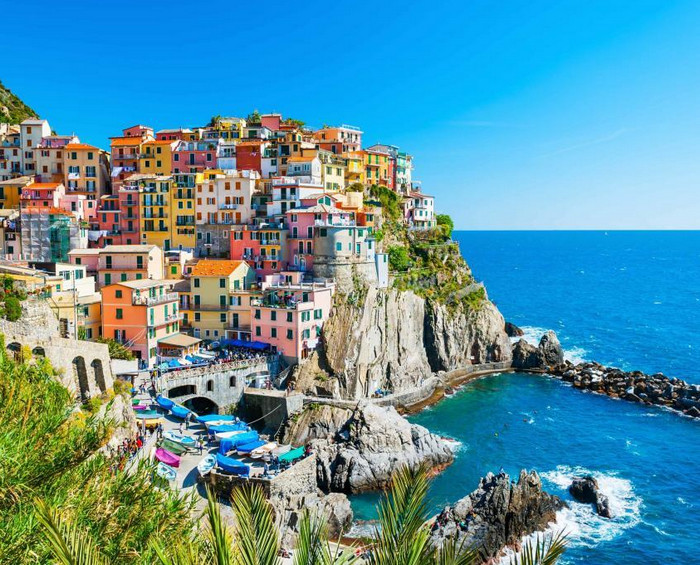 Manarola is a beautiful small village located in the province of La Spezia, in the Liguria region of Italy. Known for its colorful houses, steep cliffs, and beautiful vineyards, Manarola is a popular tourist destination that offers stunning views of the Mediterranean Sea.
Visitors can explore the narrow streets of the village, taste the local seafood and wine, and take a dip in the crystal-clear waters of the harbor. A must-see destination for any traveler visiting Italy.
Naples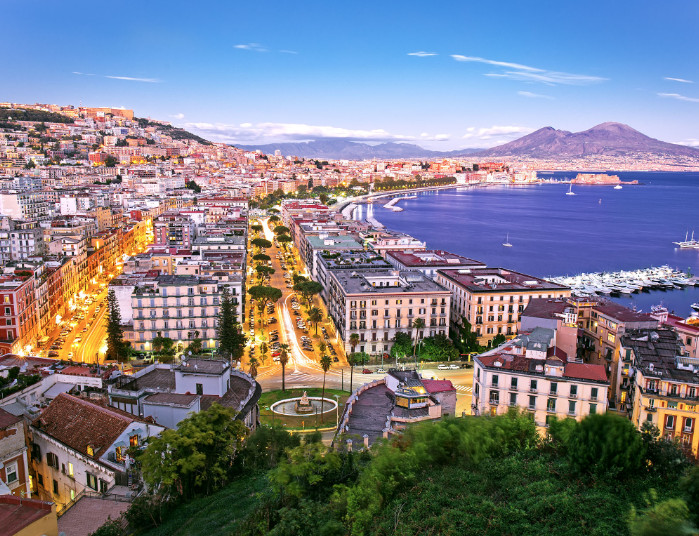 Naples, a city in southern Italy, is known for its rich history, culture, and cuisine.
From the stunning views of Mount Vesuvius to the ancient ruins of Pompeii, Naples offers a plethora of attractions for visitors to explore. Indulge in traditional Neapolitan pizza and experience the vibrant nightlife of this bustling city.
Positano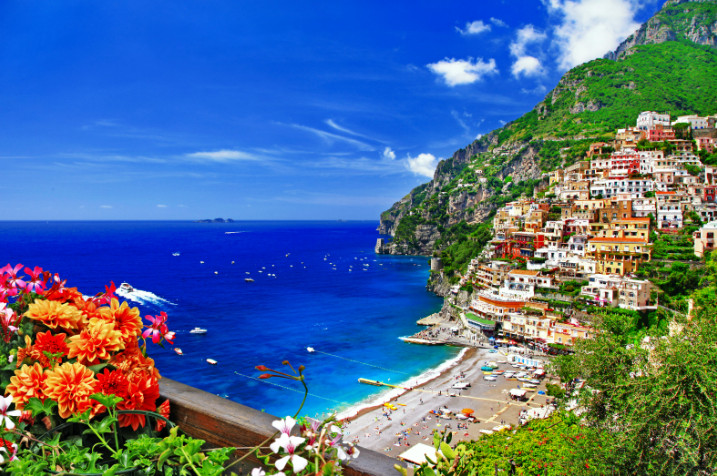 Positano is a picturesque coastal town in Italy's Amalfi Coast, known for its colorful buildings, winding streets, and stunning views of the Mediterranean.
A popular tourist destination, Positano offers delicious cuisine, beautiful beaches, and a vibrant nightlife, making it the perfect getaway for anyone looking for a taste of the Italian dolce vita.
Amalfi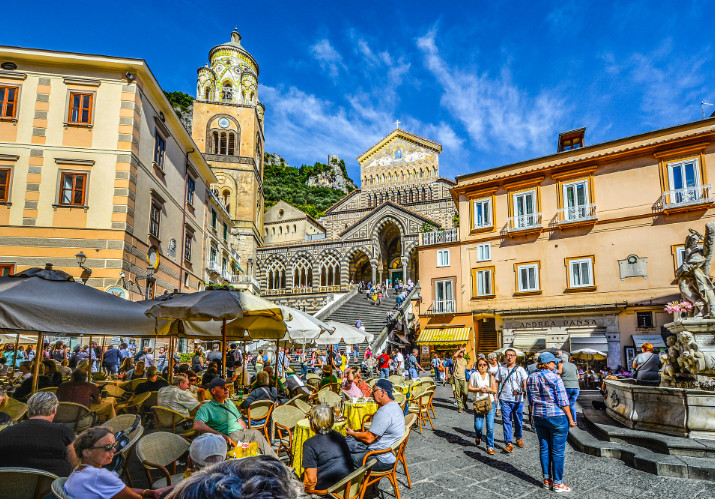 Amalfi town, located on Italy's picturesque Amalfi Coast, is a must-visit destination for travelers seeking stunning views and a taste of Italian culture.
This charming town boasts colorful buildings, a historic cathedral, and delicious local cuisine, making it the perfect spot for a Mediterranean getaway.
Catania, Sicily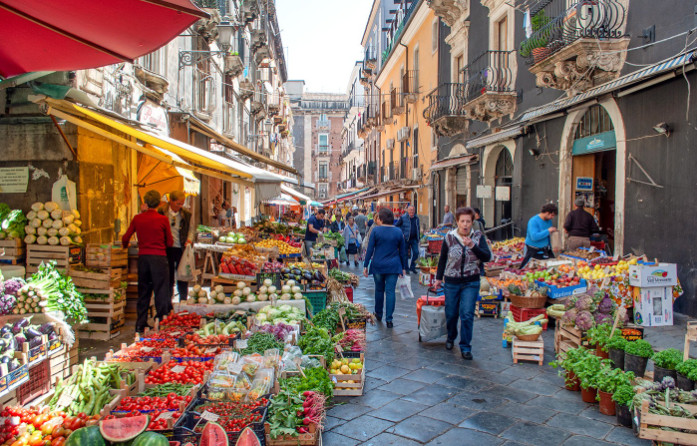 Catania, Sicily is a stunning city that offers visitors a unique blend of ancient history and modern charm.
With its beautiful architecture, delicious food, and proximity to Mount Etna, Catania is a must-visit destination for anyone exploring the island of Sicily.