Italy's coastline is a tapestry of stunning scenery, historical allure, and mouthwatering cuisine.
From the glamorous Amalfi Coast to the tranquil fishing villages of Cinque Terre, the country boasts some of the most beautiful seaside towns in the world. If you're planning a visit to the land of pizza and pasta, make sure to include these 8 breathtaking coastal towns in your itinerary.
Positano: The Jewel of the Amalfi Coast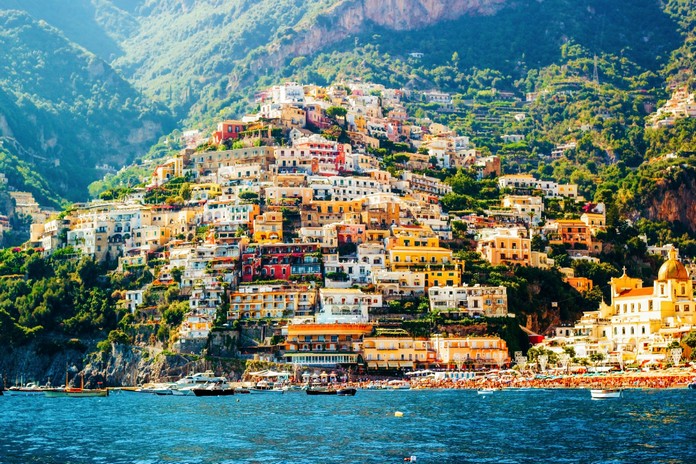 Nestled on the Amalfi Coast, Positano is a picturesque town that enchants visitors with its colorful cliffside houses, narrow alleys, and stunning views of the Tyrrhenian Sea. Stroll along its pebbled beaches, indulge in delectable Italian cuisine, and bask in the Mediterranean sun.
Don't forget to explore the charming boutiques that line the streets.
Cinque Terre: Five Villages, One Splendid Coastline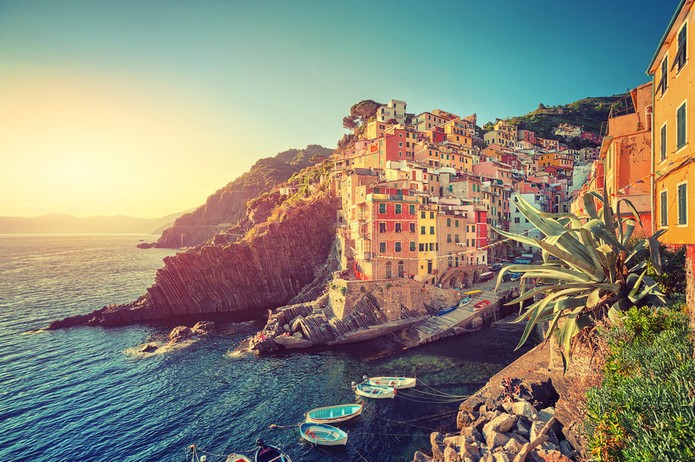 Cinque Terre is a collection of five quaint fishing villages—Monterosso al Mare, Vernazza, Corniglia, Manarola, and Riomaggiore—perched on the rugged cliffs of the Italian Riviera.
Connected by scenic hiking trails, these colorful towns are a haven for nature lovers, offering breathtaking views and crystal-clear waters perfect for swimming and snorkeling.
Portofino: The Playground of the Rich and Famous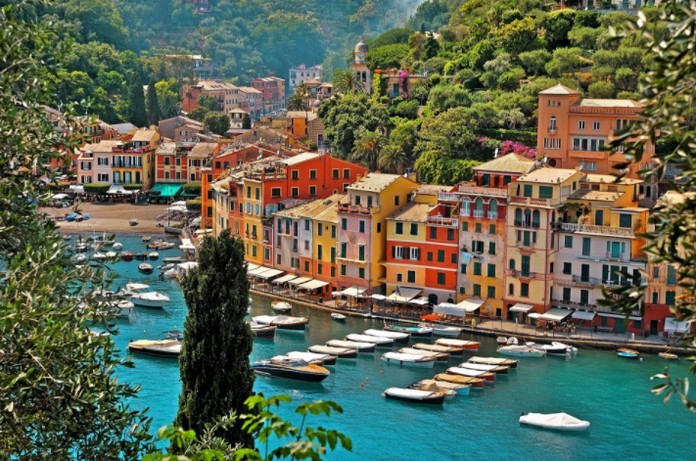 Portofino, on the Italian Riviera, is a glamorous destination renowned for its upscale boutiques, luxurious yachts, and chic restaurants.
This small fishing village turned celebrity hotspot boasts a picturesque harbor, where you can dine on fresh seafood while gazing at the Mediterranean's sparkling waters.
Taormina: Sicily's Stunning Seaside Retreat
Perched on the cliffs of Sicily's eastern coast, Taormina is a town that exudes elegance and history.
Visit the ancient Greek theater, stroll through lush gardens, and enjoy panoramic views of Mount Etna and the Ionian Sea. Taormina offers a perfect blend of culture and relaxation.
Amalfi: Where History Meets Seaside Charm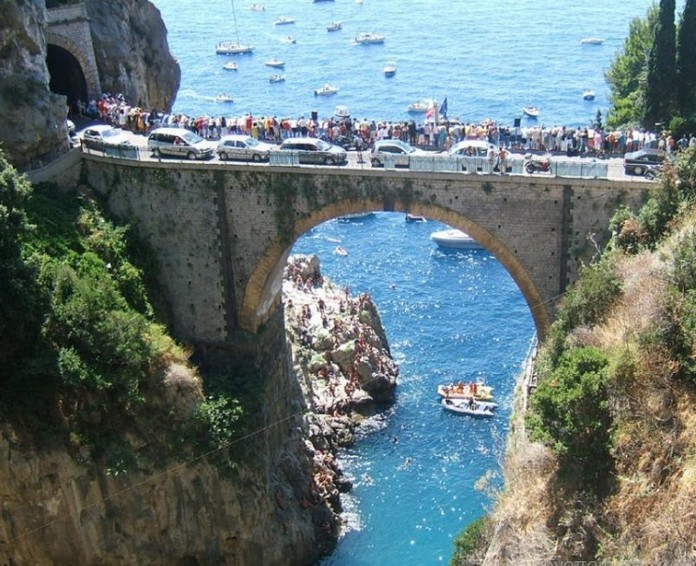 Amalfi, another gem on the Amalfi Coast, is a town steeped in history and romance. Explore its medieval architecture, including the iconic Amalfi Cathedral, and enjoy traditional Italian cuisine at cozy restaurants overlooking the sea.
The nearby Emerald Grotto is a must-see natural wonder.
Vernazza: Cinque Terre's Vibrant Gem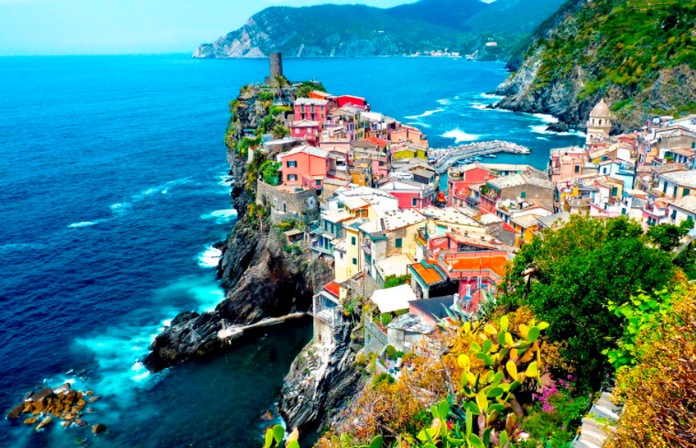 Vernazza is often considered the most colorful and vibrant of the Cinque Terre villages.
With its charming harbor, pastel-colored buildings, and a beautiful castle overlooking the sea, Vernazza is a postcard-perfect destination. It's an ideal spot to savor freshly caught seafood and soak in the coastal atmosphere.
Sorrento: Gateway to the Amalfi Coast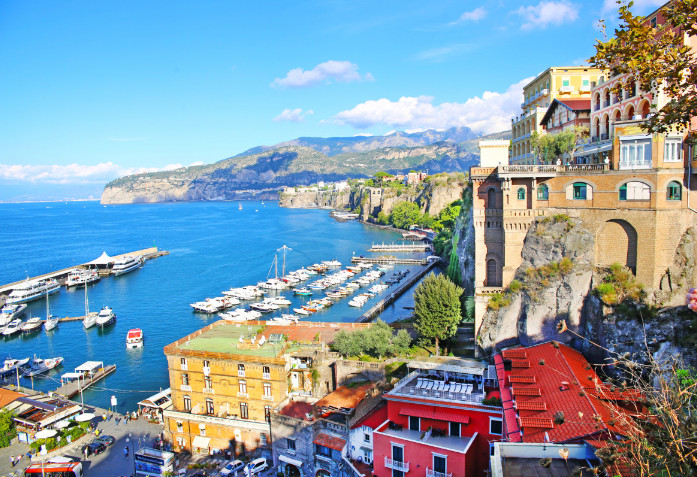 Sorrento serves as the gateway to the Amalfi Coast, perched on a clifftop overlooking the Bay of Naples
. This charming town offers a blend of ancient history and modern amenities. Explore its historic center, shop for local crafts, and take day trips to nearby attractions like Pompeii and Capri.
Polignano a Mare: Puglia's Hidden Gem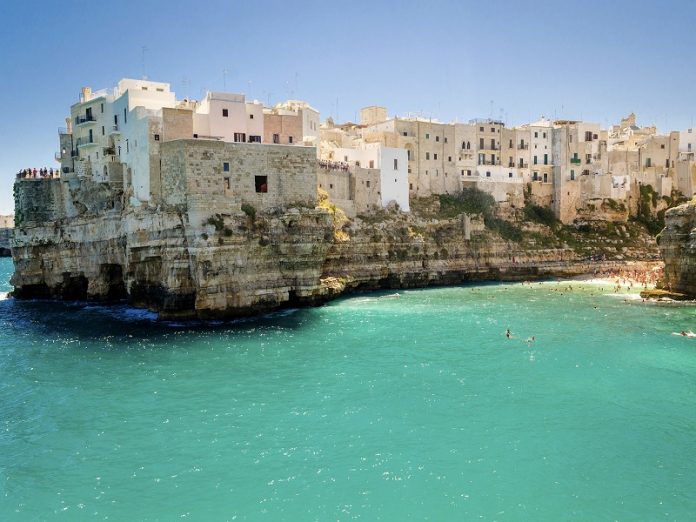 Nestled in the heart of the Apulia region, Polignano a Mare is a hidden gem with its whitewashed buildings, rocky cliffs, and azure waters.
The town is known for its charming Old Town, the stunning Lama Monachile Beach, and its picturesque clifftop views. Dive into the Adriatic Sea from the town's iconic bridge or savor fresh seafood in the cozy restaurants along the coastline.
Each of these beautiful seaside towns in Italy offers a unique blend of culture, natural beauty, and culinary delights. Whether you're seeking relaxation, adventure, or a taste of history, these coastal gems are sure to leave you enchanted. Plan your Italian coastal getaway and let the allure of these stunning destinations captivate your heart and soul.