Elafonissi, Crete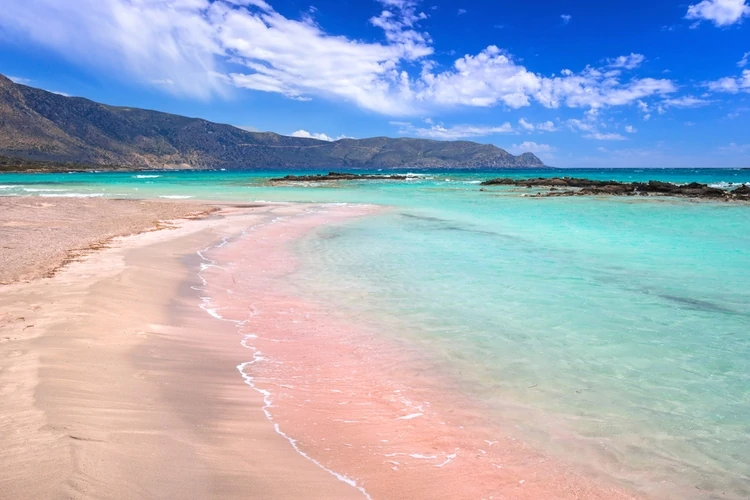 Elafonissi, Crete's pristine paradise, enchants visitors with its pink-sand shores, azure waters, and exotic dunes.
This remote, butterfly-shaped haven remains unspoiled by tourism, offering a tranquil escape to savor Greece's natural beauty. Discover Elafonissi's allure, where serenity and magic coalesce..
Navagio (shipwreck), Zakynthos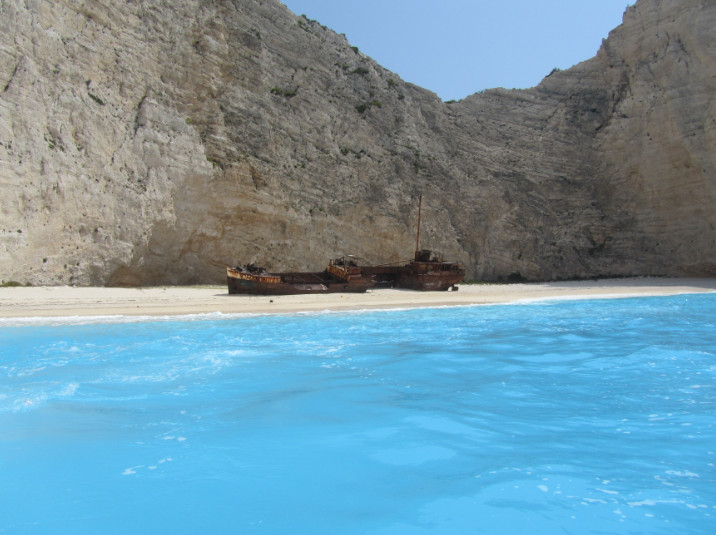 Discover Navagio's sunken secret, a smugglers' shipwreck nestled on pristine shores.
This iconic Zakynthos destination boasts turquoise waters, towering cliffs, and a captivating history, offering visitors unparalleled beauty and unforgettable adventure on the enchanting Ionian island.
Myrtos Beach, Kefalonia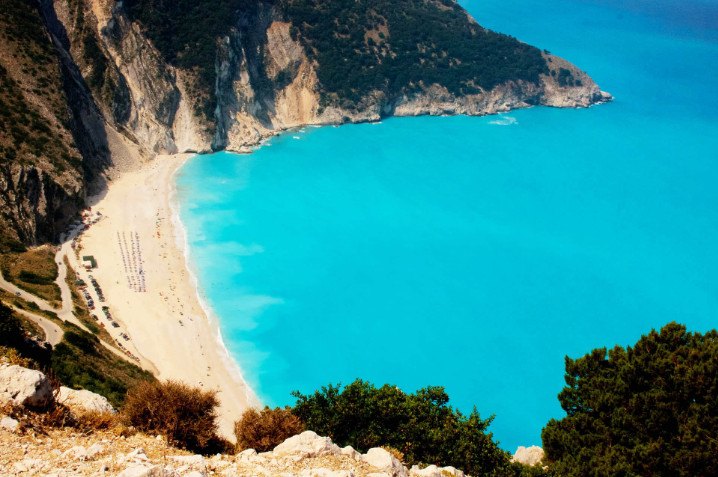 Discover the pristine paradise of Myrtos Beach on Kefalonia's western coast.
This mesmerizing stretch of powdery white sand, embraced by turquoise waters and towering limestone cliffs, offers a breathtaking escape for relaxation seekers and nature enthusiasts alike.
Red Beach in Santorini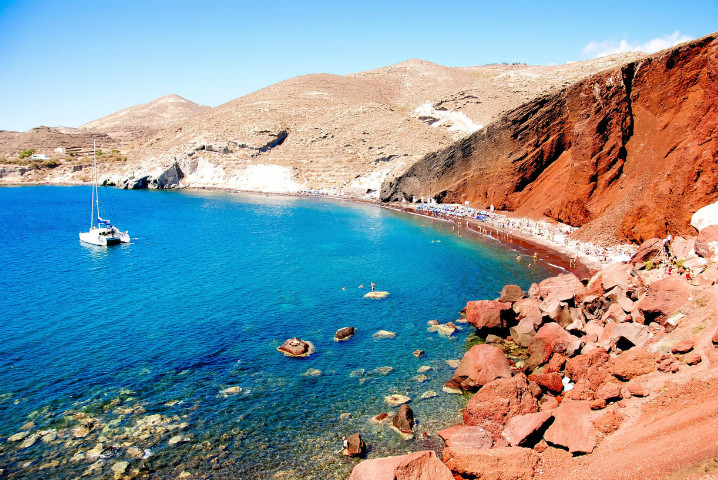 Nestled in the volcanic paradise of Santorini, Red Beach captivates visitors with its otherworldly beauty.
The crimson cliffs tower over azure waters, creating a striking contrast that enchants sunbathers and explorers alike. This hidden gem is a must-visit for an unforgettable Grecian getaway.
Black Beach in Santorini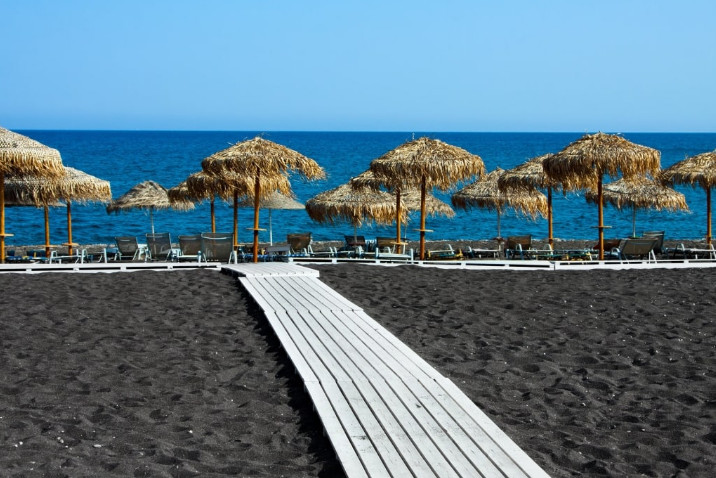 Unearth a volcanic wonder on Santorini's Black Beach, where ebony sands and azure waves collide.
Immerse in vibrant sunsets, savor local delicacies, and let the island's geological history captivate your senses. Discover this Grecian jewel for an unforgettable escape.
Simos Beach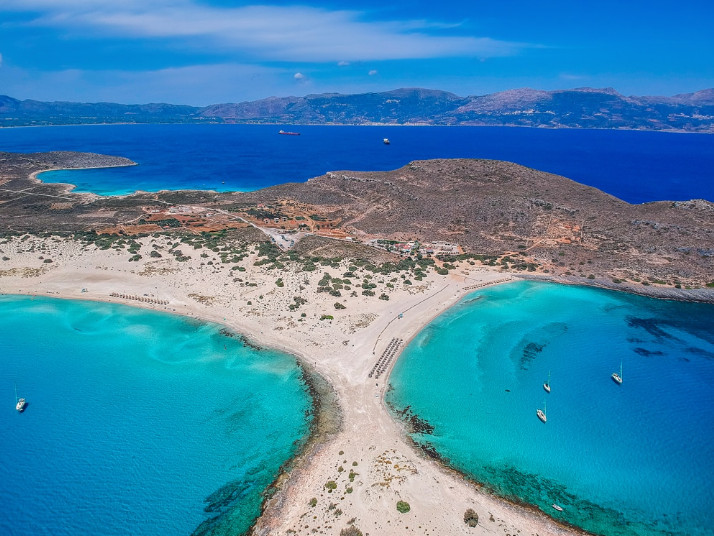 Discover the hidden gem of Simos Beach, Greece, a paradise nestled in Elafonisos island.
This pristine haven boasts powdery sands, crystal-clear turquoise waters, and mesmerizing sunsets. Immerse yourself in nature's beauty and savor the tranquility at this unspoiled Grecian retreat.
Porto Katsiki
Nestled on Lefkada's western coast, Porto Katsiki beach beckons with its stunning turquoise waters and dramatic cliffs.
Accessible by boat or a picturesque hike, this secluded paradise offers sunbathers and swimmers an unforgettable, serene experience. Discover the magic of Lefkada's hidden gem today.
Paradise Beach, Mykonos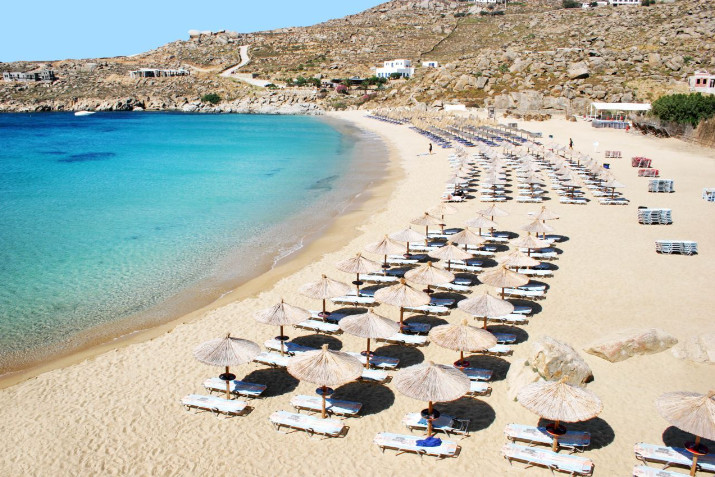 Discover the enchanting Paradise Beach in Mykonos, Greece. This pristine haven offers sun-kissed sands, dazzling turquoise waters, and lively beach bars
. Perfect for sunbathing, water sports, and nightlife, Paradise Beach is an unforgettable Mediterranean escape. Experience the ultimate Grecian getaway today.
Vlychada Beach, Santorini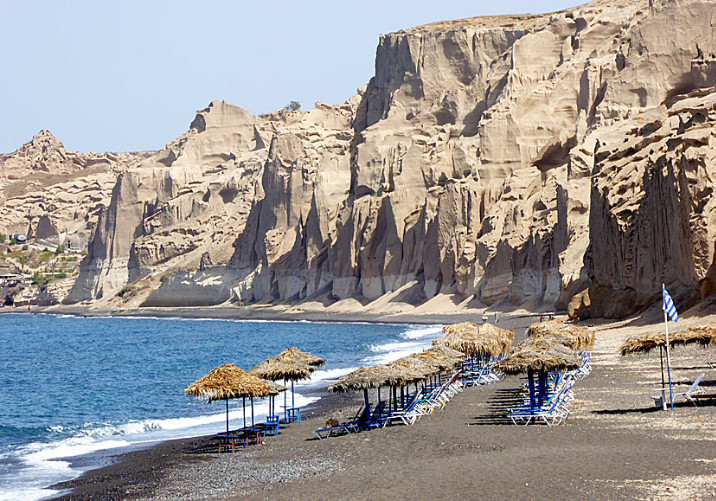 Discover Vlychada Beach, Santorini's hidden gem, where lunar landscapes meet azure waters.
Unwind amidst dramatic volcanic cliffs, carved by nature's hand, and let the soft, dark sands embrace your feet. This secluded paradise offers tranquility, making it the ideal escape for discerning beachgoers.
Sarakiniko, Milos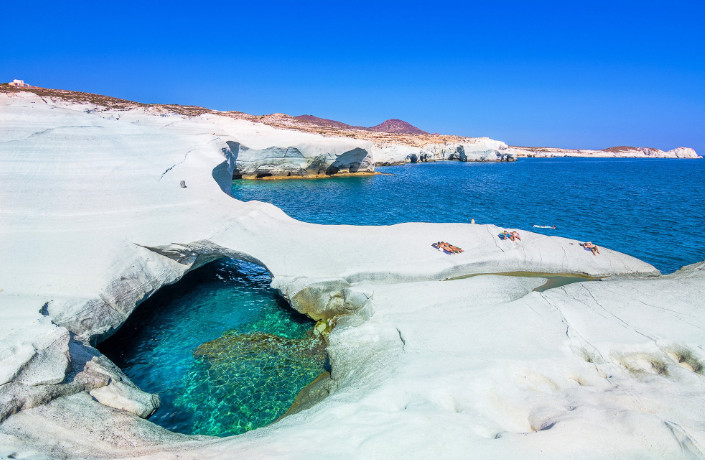 Sarakiniko, Milos is a unique and breathtaking natural wonder located in Greece.
Its stark white volcanic rock formations contrast beautifully with the deep blue waters of the Aegean Sea. A popular spot for swimming and snorkeling, Sarakiniko is a must-visit destination for any traveler to Greece.