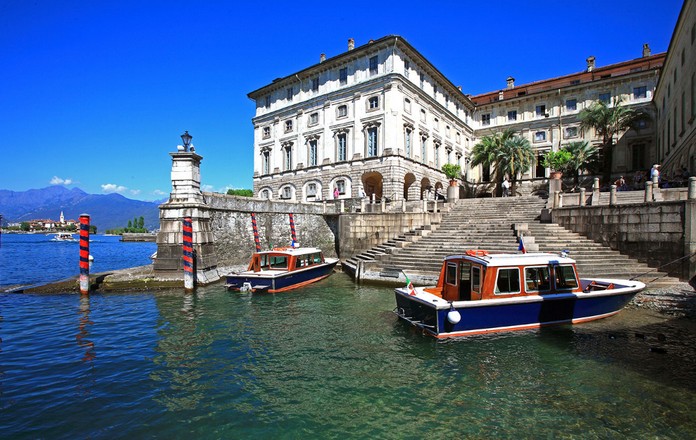 Palazzo Borromeo is an amazing building located in Isola Bella on Lake Maggiore.
Its was built in the 17th century and it is famous for its amazing gardens next to the pretty waters of the lake.
Milan is a cosmopolitan city located a few minutes away from the picturesque scenery of Lake Como. The travelers can visit
Pinacoteca di Brera
, the main public gallery with the amazing masterpieces of famous artists. 
A few miles away from Lake Garda, the largest lake in Italy, there is the breathtaking
Roman Arena in Verona
. It is a huge Roman amphitheatre built in the 1st century and today hosts many opera performances.
You can not visit Milan without taking a walk to
Piazza del Duomo
. There you can see the magnificent gothic-style cathedral, a church that took 6 centuries to built and the largest one in Italy.
If you are taking a walk across the river in the center of Verona, stop and admire the beautiful
Giusti Gardens
, located in the palace of the same name. They were created during Renaissance and make an impressive scenery.
If you are visiting Milan, then it is worth a visit to
Santa Maria delle Grazie
. There you can see one of the most famous paintings in the world, the breathtaking Last Supper by Leonardo da Vinci.