A brush fire erupted near the Getty Museum before dawn on Wednesday, while a much larger fire continued to rage out of control in the Ventura area.
LOS ANGELES — With thick plumes of smoke, towering flames and mass evacuations, a fast-moving wildfire struck one of America's major cities.
As fires raged out of control across Southern California, a new blaze erupted in the Bel-Air neighborhood of Los Angeles, near iconic landmarks.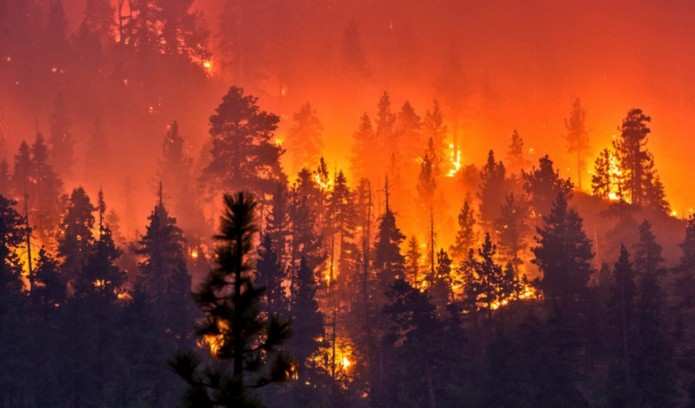 It burned up to the edges of the 405 freeway, the nation's busiest highway carrying about 400,000 vehicles a day,
where the northbound lanes were closed for much of the day and commuters drove through a shower of ash with flames rising in the horizon.
The largest of several fires underway had consumed 90,000 acres by Wednesday night and at least 150 structures — probably 100s more, fire officials said.
Other major fires were burning in the northern San Fernando Valley and the rugged region north of Los Angeles. Late Wednesday night, officials sent an emergency alert to all of Los Angeles County warning of "extreme fire danger."