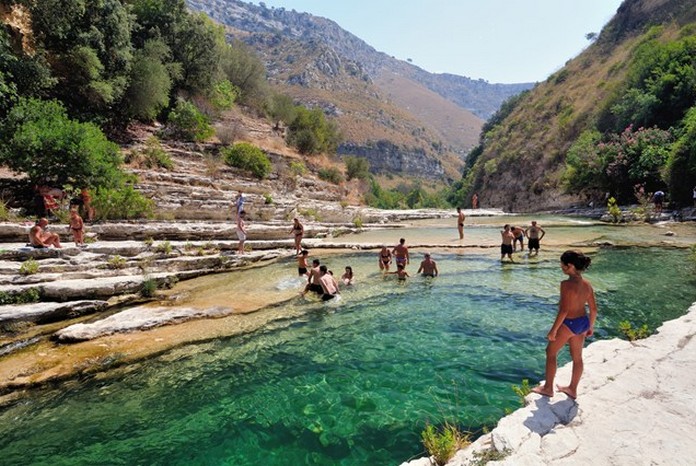 Dip into more than 200 wild swims from Lombardy to Sicily with the latest book from wild-swimming experts Wild Things.
Wild Swimming Italy uncovers the prettiest places to swim out in the open in Italy, with insider tips on how to get to each swimming spot.
Here is the list with all the extreme and hot destinations for wild swimming in Italy!…
1
Fosso Bianco, Bagni San Filippo, Tuscany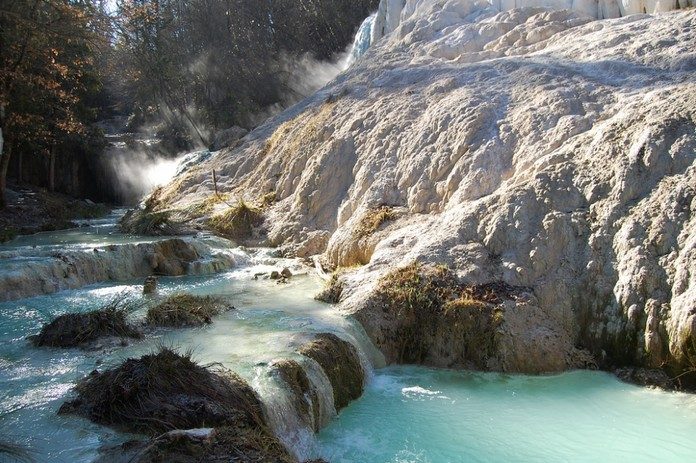 Fosso Bianco is a magical place, where the travelers can find the best hot springs. Grab your swimming suit and your camera and be ready to enjoy every moment! This place is hidden in the woods. It has a hot spring flowing down a huge white calcareous rock. The spring forms a set of several stunning hot pools, which are available both in summer and in winter.